Humble Beginings
Cornwall Mobile Small Engine was established in 2002 by its present owner Christian Tremblay. At the time a mobile repair service for lawn and garden equipment did not exist in the Cornwall area. By setting up a mobile fully equipped shop, the at home, small engine repair needs of the region were met.
A family business
Today, along with mobile support, the business has become a full outdoor power equipment dealership located in Cornwall, Ontario. The staff now includes Chris's wife Isabel, and daughter's Ariel and Marianne at parts counter while Chris and son in law Brady, take care of whole-good sales and repairs.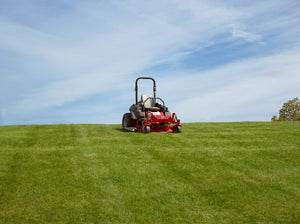 Brands we work with
We are proud and excited to offer quality products such as Simplicity, Ferris, Red Max, Generac, DR Power, Jonsered, Masport, and more. We can arrange shipment of our products across Ontario and Quebec. We also specialize in engine replacements and repairs being Authorized dealers for Briggs and Stratton, Kawasaki, Powermore, and Kohler. We pride ourselves in being able to provide our clients with quality equipment they need to get the job done right and efficiently!